OUR HISTORY
Our story started in November of 2015 as Central Arizona Lactation with two energetic women wanting to provide evidence-based care to families in the Valley of the Sun.  Dr. Cara Riek became an International Board Certified Lactation Consultant in 2015.  Cara has also been very involved in volunteer breastfeeding support, and has spent much time working to educate healthcare providers on the need for lactation-specific skills.  Marissa Honey-Jones became an International Board Certified Lactation Consultant in 2013.  Before sitting for the IBLCE exam, Marissa spent many years working with and counseling moms in peer-to-peer volunteer breastfeeding and babywearing support roles.   Cara and Marissa came together with the vision of opening a centralized office that focuses specifically on breastfeeding medicine and holistic care of the mother/baby dyad.  As time evolved, Cara and Marissa parted ways.
Arizona Breastfeeding Medicine and Wellness was founded in November of 2016 by  Dr. Cara with her husband Brian to further expand the scope of care to help families with their feeding needs.
We serve families from all walks of life.  Our office – conveniently located in the Scottsdale Airpark – is central meeting ground for parents to come from all over Phoenix, Scottsdale, Cave Creek, Peoria, Glendale, Tempe, and Mesa, and is easily accessible from major freeways.  Our office provides a comfortable, welcoming, caring environment to address all of your breastfeeding concerns and provide support for your family. We are in network with Aetna, United Heathcare, Blue Cross Blue Shield, and TRICARE.
---
MEET  Dr. CARA, DNP, RN, FNP-BC, IBCLC, DABLS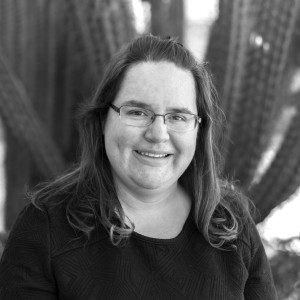 "My journey into lactation started with the birth of my son. Before he was born, I truly thought breastfeeding would be so simple and easy!   Once he came earth side, I realized that breastfeeding and babies are complex and very emotional. There were times I felt lost in my journey and there were multiple occasions where I felt that the medical professionals who were supposed to be caring for me and my child were at odds with I felt to be right. Not wanting another a mother to experience the journey, I decided to change my career to working to care for, promote, and preserve the breastfeeding dyad.
"My career, thus far, has been sprinkled with amazing adventures: research, teaching, nursing, and now lactation consultant. I want to provide meaningful, evidence-based care to mother-baby dyads. My mission is to support mothers where they are at and help them journey into the breastfeeding relationship they desire. Each family is unique. I want to make sure that each patient is able to reach their desired goal and have an amazing breastfeeding relationship."
Dr. Cara  graduated from Arizona State University of with Doctor of Nursing Practice degree.  She is a board certified Family Nurse Practitioner in addition to having her IBCLC certification.  Dr. Cara is also a diplomate of the American Board of Laser Surgery, specializing in "Oral Surgery in Infants, Toddler, and Adults."  She has also recently earned her certification as a Certified Specialist in Orofacial Myology  (CSOM).  Dr. Cara very much enjoys helping families to reach their breastfeeding goals.
---
MEET Dr. KLEIN, MD, DABLS, COMS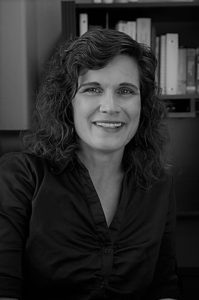 Dr. Shelly Klein is a board certified pediatrician who has been practicing for over twenty years.  Dr. Klein is the owner of a general pediatric practice, Cornerstone Pediatrics, in Prescott Valley, Arizona, and also serves as a hospital provider in her local hospital nursery.  She comes down to the valley when Dr. Cara is away to provide frenectomies to our patients.     
Dr. Klein has always been a proponent of breastfeeding and corrected lip and tongue ties with scissors for many years in her outpatient practice.   When she discovered CO2 laser treatments for tethered oral tissues, she was thrilled to be able to offer a more complete solution to her patients and their families.  Dr. Klein became a member of the ALSC in 2018 and certified in laser surgery that same year.  She also became a certified oral myofacial therapist in 2018.  Dr. Klein provides her patients and their families with a totally inclusive experience, offering oral myofacial therapy, laser frenulectomies, cranio-facial therapy, and lactation services, all in her rural clinic.
---
MEET LINA, RN, BSN, IBCLC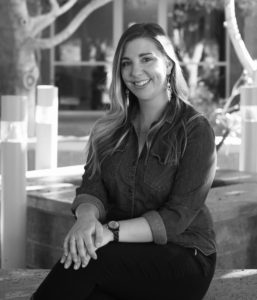 Lina is a Registered Pediatric and Mother/Baby Nurse (RN) and received her Bachelor's Degree from Oakland University in Michigan. She has worked as a nurse and health educator, and earned her certification for Montessori teaching (ages 0-3) to prepare for a more  holistic understanding of infant and toddler psychology and development. Further, Lina has worked as a health liaison overseas providing medical education and care to teen mothers and orphaned children in Vilnius, Lithuania.
Lina recently completed the IBCLC program through UCSD, under the tutelage of Gini Baker and her wonderful staff.  Lina is excited to be working with moms and babies to provide evidence based care.
---
MEET  KERRI, IBCLC, RLC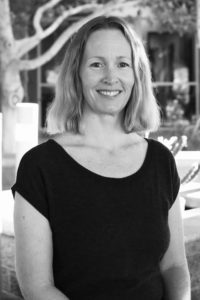 Wanting to help other mothers enjoy their own breastfeeding relationships, I became a La Leche League Leader in 2010. I began attending breastfeeding conferences, pursued additional education in the health sciences, attended the Southwest Clinical Lactation Education Program through ASU, continued my volunteer work with LLL, and by the time I faced some of those same early breastfeeding challenges again with my second child, I was on the verge of being credentialed as an International Board Certified Lactation Consultant (IBCLC). Those challenges were much more easily overcome with the knowledge and experience I had from my years of helping other parents and babies, my lactation studies, and most of all from the lessons my first nursling taught me.
"I began the journey to providing lactation care after experiencing overwhelming breastfeeding challenges with my first child. I was so grateful to receive loving, skilled support from my local La Leche League Leaders, IBCLCs, and other nursing mothers. With their ongoing help, and with time and persistence, we made it through those early obstacles and went on to have a  long and wonderful nursing relationship. A relationship I found to be one of the most rewarding of my life."
Kerri joins our practice with many years of experience guiding families on their breastfeeding journey.  Outside of caring for moms and babies Kerri plays an active role in community theater, directing Arizona Homeschool Theater Group.  She also finds passion in caring for her two beautiful sons.
---
MEET  ABBEY, CBS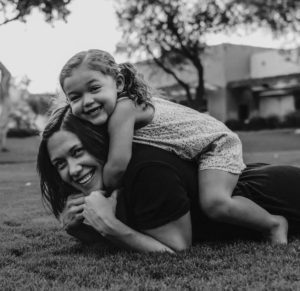 Abbey's passion for breastfeeding came with the birth of her daughter, Winter.  With multiple breastfeeding challenges, came learning experiences, love, and devotion.
Abbey welcomes all families into our office.  Her goal is to insure that your questions are answered, and that you feel supported in your journey.
Abbey is working toward becoming a credentialed lactation consultant so that she can provide evidence based care to families.
Outside of the office, Abbey's creates and sews beautiful baby products, free of plastic, for little ones to chew on and play with.
---
 MEET CATHY, RN, IBCLC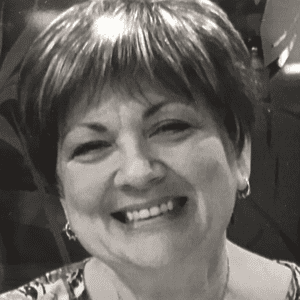 Cathy joins our team with over 30 years of experience serving families. After becoming an International Board Certified Lactation Consultant in 1997, she worked in a hospital setting, a children's hospital setting, and outpatient care. She is  passionate about the feeding of mothers and babies and is supportive of the emotions generated during this time in their lives.  Her goal is to foster the mother/baby relationship, and help families define their own breastfeeding success.  
Cathy moved to Arizona from Ohio in 2015.  She and her husband have raised three smart, witty adult children, all of whom were breastfed. Cathy graduated from Providence Hospital School of Nursing in Sandusky, Ohio.
---
MEET  CAROL, IBCLC, RLC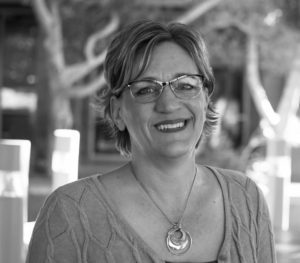 "Breastfeeding has fascinated me since the day I became a mother.   Such a smile activity with such complex biology and physiology, so integral to the development and attachment of a child, so foundation to the connected family.  The more I learn, the more there seems to be to learn."
Carol's goal is to help you meet your goal.  She will employ all her skills, knowledge, evidence based information and resources to help your family.
---
MEET NINA, SLP, OMT
Nina  is a certified speech-language pathologist with a certificate of clinical competence from the American Speech-Language-Hearing Association and a licensed Arizona State Speech-Language Pathologist. Nina specializes in orofacial myofunctional therapy and has received training through the Academy of Orofacial Myofunctional Therapy.
Nina started Morano Speech Therapy, LLC with the desire to provide optimal speech and swallowing therapy for individuals in the presence or absence of a myofunctional disorder. Nina's additional areas of clinical interest include articulation disorders, swallowing disorders, cognitive disorders, and disorders of language expression and comprehension. Nina has experience in the evaluation and treatment of individuals with a variety of disorders including stroke, learning disabilities, autism, specific language impairment, brain injury and fluency.
Nina received her Bachelor's Degree in Psychology from Northern Arizona University and her Master's in Communication Disorders at Southern Connecticut State University.  Nina has experience in a variety of settings including public schools, skilled nursing facilities and home health.